Cognitive Sharing of Object based on Hierarchical Invariants Percption Model in Multi-Robot System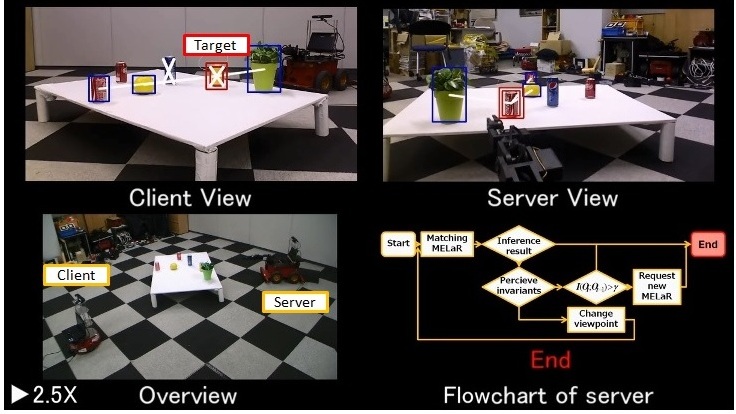 About
Cognitive sharing of an object is a primary issue in multi-robot task execution. The cognitive sharing is based on sharing representations of an object. However, visual recognition in multi-robot systems is afflicted with a peculiar problem that observations made from different viewpoints bring different perspectives. We study the description algorithms of object representations on the basis of labeled graph and the invariants perception algorithms.
Publications
S.Tomita, and K.Sekiyama: "Cognitive sharing of object with subgraph matching and entropy minimization in multi robot systems", Intelligent Robots and Systems (IROS), 2015 IEEE/RSJ International Conference, pp. 2511-2516, 2015.
S. Tomita, K. Sekiyama and T. Fukuda: "Consensus-Making Algorithms for Cognitive Sharing of Object in Multi-Robot Systems", ROBOMECH Journal, , vol. 1, No. 1, 2014
S. Tomita, K. Sekiyama and T. Fukuda "Consensus Making Algorithms Based on Invariants Perception for Cognitive Sharing in Multi-Robot", Proc. of Second International Conference on Robot, Vision and Signal Processing(RVSP 2013), VSP-2013-104, 2013.