On-chip Injection System for C. elegans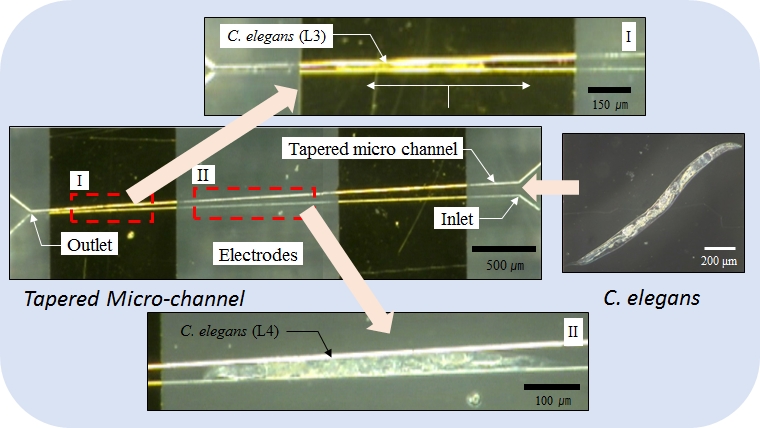 About
Caenorhabditis elegans (C. elegans) is widely used as model organism. Micro-chip device is used for individual analysis of C. elegans with precise manipulation. In our research, we are mainly studying on an on-chip injection into C. elegans.
Publications
J. Jung, M. Nakajima, M. Takeuchi, Q. Huang, T. Fukuda: "A microfluidic device with multi valves system to enable simultaneous several exposure tests on Caenorhabditis elegans", Journal of Micromechanics and Microengineerin, Vol. 24, 035012 (12pp), 2014.
J. Jung, M. Nakajima, H. Tajima, T. Fukuda: "Microfluidic device for the continuous culture and analysis of Caenorhabditis elegans in a toxic aqueous environment", Journal of Micromechatronics and Microengineering, Vol. 23, 85008 (8pp), 2013.